The Top 10 Church Website Builders
A church website is a vital tool for spreading your ministry's message, connecting with members, and reaching new people online. With so many church website builders to choose from, how do you know which one is the best fit for your church?
In this guide, we've researched the top church website platforms and reviewed their key features, ease of use, templates, and cost to help you make the right choice for your ministry.
What is a Church Website Builder?
A church website builder is a software platform specifically designed to help religious organizations create professional websites without needing to code. They provide pre-made templates, drag-and-drop editors, and built-in tools to add sermons, events, online giving, and more.
The best church website builders make it easy for anyone, even those without web design experience, to create an engaging site that effectively communicates your church's vision, beliefs, and ministries. Many also offer eCommerce, email marketing, and mobile app integration to help you better connect with members and guests.
Benefits of Using a Church Website Builder
Here are some of the key advantages of using a dedicated church website builder:
Pre-designed templates – Choose from professionally designed layouts and themes to match your church's brand and style.
Intuitive editing – Drag-and-drop editors and WYSIWYG make updating content easy. No coding skills required.
Mobile responsive – Websites automatically adapt for optimal viewing on all devices. Important as over 60% of traffic is mobile.
Built-in tools – Many platforms include forms, donation processing, event registration, sermon audio/video, and more.
SEO optimization – Allows you to boost search visibility with meta titles/descriptions, alt text, sitemaps, and more.
Security – Your data is kept safe through SSL, data backups, and other security features.
Support – Most builders offer excellent customer support via phone, email, live chat.
Scalability – Easily add new pages and features as your church grows.
The convenience of an all-in-one platform designed specifically for churches makes building and managing your ministry website simple and stress-free.
Factors to Consider When Choosing a Church Website Builder
With so many options to choose from, keep the following factors in mind as you evaluate church website builders:
Price – Look for affordable pricing, with no hidden fees or surprise add-ons. Consider free trials and money-back guarantees.
Designs – Make sure there are mobile-friendly templates that match your church's unique style. Look for ample customization options.
Simplicity – Opt for an intuitive drag-and-drop editor. Complex platforms have a steep learning curve.
Features – Evaluate built-in tools like online giving, event registration, sermon hosting, forms, and more.
Support – Check for readily available customer service via phone, email, and chat.
User reviews – Read reviews and testimonials to learn from real users' experiences.
Ecommerce – If selling products, ensure full ecommerce functionality beyond just accepting donations.
Keeping your church's specific needs and preferences in mind will help you determine which website builder is the best solution for your ministry.
The Top 10 Church Website Builders
Based on the key criteria above, these are the top 10 church website builders on the market today:
1. Kleap AI Website Builder
Kleap AI is the newest church website builder using advanced AI technology to make website creation incredibly fast and easy. With Kleap, you simply describe what you want and let the AI instantly generate a customized church website for you in minutes.
Then, you can use the user-friendly editor to make any needed tweaks on your own, without knowing code. The AI handles all the technical work for you! Kleap is ideal for churches wanting a professional site in the least amount of time.
Key Features
AI website generation – Create a site in minutes just by describing it
Intuitive editing – Make changes easily with the visual editor
Stunning designs – Modern, mobile-friendly templates
Built-in giving – Accept donations and tithing online
Easy event management – Promote and manage events
Top-rated support – Get help from real people fast
Price
Basic plan – Free
Pro plan – $9.99/month when billed annually
Ease of Use
Kleap AI makes DIY church website design easier than ever before. The AI completely eliminates the technical complexity, so you can focus purely on the content and aesthetics. With Kleap, absolutely no coding or design expertise is required.
2. Tithe.ly
Tithe.ly specializes in providing church technology and offers an easy-to-use website builder focused on engagement, conversions, and modern design.
Key Features
Streamlined editor – Easy drag and drop interface
Mobile apps – iOS and Android apps for members
Online giving – Donation forms, text giving, kiosk mode
Email marketing – Send newsletters to members
Easy event creation – Promote upcoming events
Price
Free plan – Limited features
Pro plan – $19/month
Ease of Use
The Tithe.ly website builder is straightforward and intuitive enough for church staff with minimal technical skills to use effectively. It lacks some of the more advanced capabilities of other builders though.
3. Weebly
Weebly is a very popular website builder with a sizable selection of templates suitable for churches. It's a great option for easily creating a professional church site.
Key Features
100+ church themes – Modern and traditional layouts
Easy drag-and-drop – Requires no coding
SEO tools – Site search, meta tags, alt text
Email marketing – Create newsletters with mail service integration
Weebly App Center – Extend functionality with add-ons
Price
Free plan – 500 MB storage, basic features
Pro plan – $8 to $25/month
Ease of Use
Weebly is designed to be very user-friendly and intuitive, with little learning curve. Their church templates simplify the website setup process. But Weebly's editor is not quite as modern as some competitors.
4. Squarespace
Squarespace is popular for its elegant designs and powerful ecommerce capabilities. Their church templates are ideal for modern congregations.
Key Features
Beautiful templates – Contemporary church designs
Robust ecommerce – Setup online storefronts easily
Email campaigns – Create and send email newsletters
24/7 award-winning support – Get help when needed
Mobile apps – Manage sites from iOS and Android
Price
Basic plan – $12/month
Business plan – $18/month
Ease of Use
Squarespace has a moderately easy editing interface, but may require some learning to master. Their help resources and 24/7 customer support assists when needed. Overall, a decent choice for tech-savvy users.
5. Webflow
Webflow offers advanced design flexibility with their drag-and-drop visual editor. It's a good choice for churches wanting lots of customization capability without coding.
Key Features
Customizable templates – Modify layouts and CSS
Animation tools – Add unique transitions and movements
Hosting & SEO – Fast CDN and integrated SEO
Media libraries – Upload images, videos, audio
Member login – Password protected pages
Price
Basic plan – $12/month
Business plan – $24/month
Ease of Use
Webflow has a steeper learning curve than typical website builders. Their editor has many powerful features, but managing animations and customizations can be complex for some. Still an excellent choice for skilled users wanting design freedom.
6. Wix
Wix is arguably the most popular website builder, used by over 200 million people worldwide. They offer an AI assistant and abundant templates suitable for churches.
Key Features
ADI website builder – AI creates sites for you
Hundreds of templates – Tailored options for churches
Drag-and-drop editor – Easy visual customization
Free hosting – Have your domain on Wix servers
Wix Blog – Built in blog functionally
Price
Free plan – 500 MB storage
Premium plans – $14 to $39/month
Ease of Use
Wix is known for having an easy-to-use editor. The ADI assistant further simplifies website creation for novices. But with Wix's boundless options, deciding what's needed can be overwhelming for some users.
7. WordPress.org
The open-source WordPress software has a large library of custom themes and plugins ideal for churches. It offers maximum flexibility for developers and web-savvy users.
Key Features
15,000+ church themes & plugins – Extend functionality
Open source – Free to use and modify
Easy content editing – Intuitive WordPress editor
SEO-optimized – Great built-in SEO features
Security – Tools like firewalls and backups
Price
Free to download and use
Pay for domain, hosting, premium themes
Ease of Use
WordPress.org allows for endless customization but requires self-hosting and technical expertise. Ideal for developers, but often challenging for novices without web design experience. Support varies by theme/plugin creators.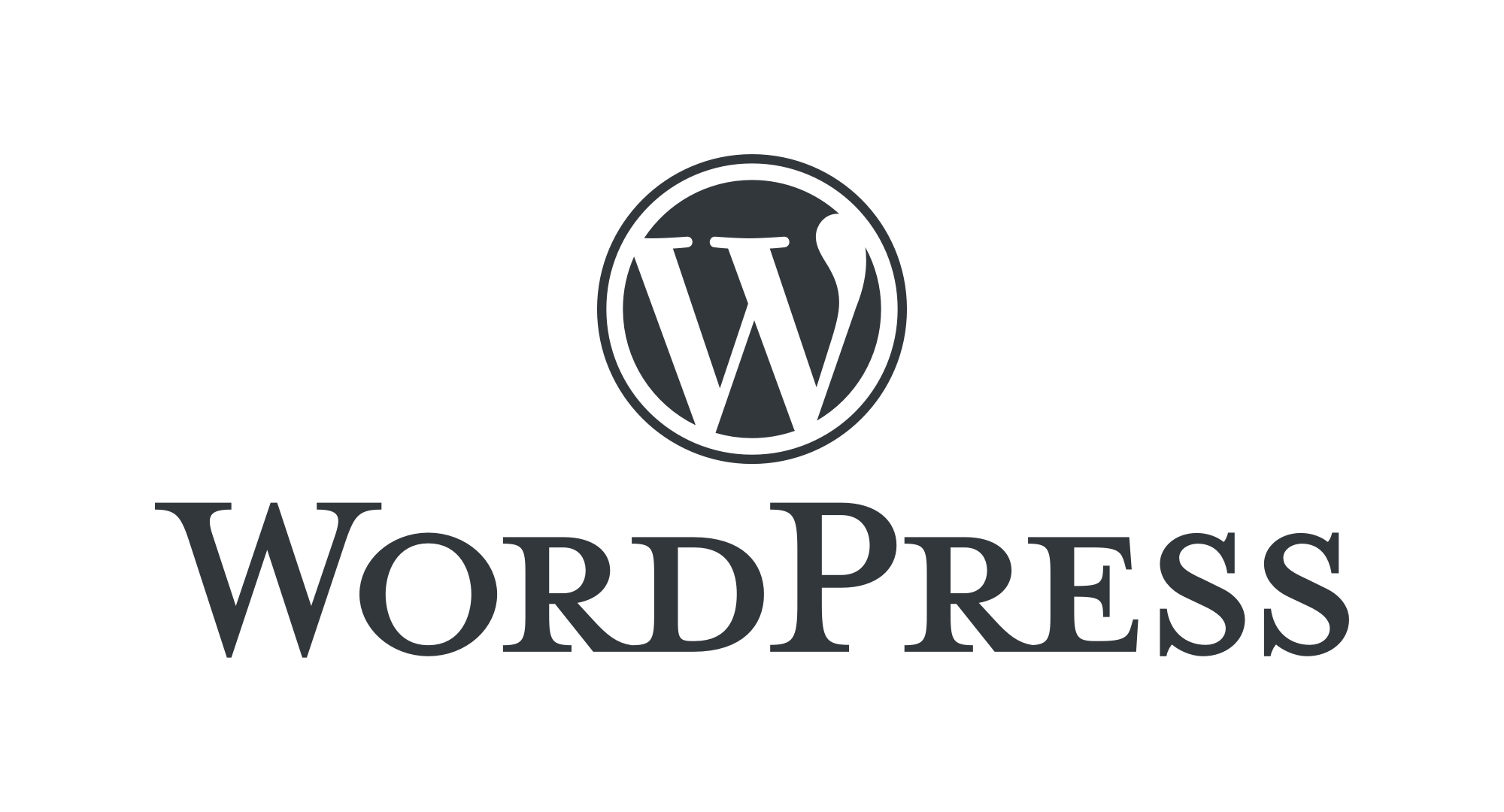 8. Jimdo
Jimdo lets you make a free church website starter site using their basic editor. Upgrade for more features and customization capability.
Key Features
Free plan available – Can create basic site
Pre-designed church templates – Modern layouts
Jimdo Dolphin – Built-in website editor
JimdoCreator – For advanced site customization
24/7 customer support – Contact anytime
Price
Free plan – Up to 3 pages, 500MB storage
Paid plans – $7 to $40/month
Ease of Use
Jimdo's editor is simple for beginners making basic sites. But their free plan is very limited, and advanced use of JimdoCreator can be complex for most. Support is excellent. Overall, Jimdo is ideal for smaller churches on a tight budget.
9. Duda
Duda offers fully customizable sites through an easy drag-and-drop interface. Marketed for multi-location churches and organizations.
Key Features
Multi-site capable – Manage multiple church sites
Customizable templates – Tailor layouts and code
Built-in forms, galleries – Add key elements easily
Email marketing integration – Mailchimp, Constant Contact
Advanced analytics – Track visits and engagement
Price
Essential plan – $14/month
Pro plan – $32/month
Ease of Use
Duda makes creating and managing multiple church websites simpler. Their editor allows easy drag-and-drop customization without coding knowledge. It provides robust features for experienced users but beginners may find it overwhelming.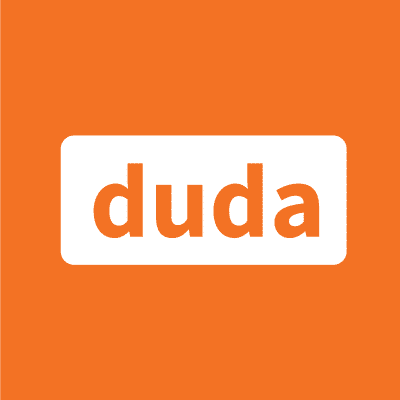 10. BoldGrid
BoldGrid is a WordPress plugin that adds easy drag-and-drop website creation tools to WordPress. Great for churches comfortable with WordPress.
Key Features
100+ church templates – Tailored WordPress themes
Intuitive drag-and-drop – Easily customize sites
Forms, galleries, more – Built-in tools
Effective backup & security – Protect your site
Premium support – Assistance when needed
Price
Free version available
Premium version – $99/year
Ease of Use
With BoldGrid's visual editor, WordPress novices can build church sites more easily. But it's only beneficial for those already using WordPress. Self-hosting and WordPress management required. Support is excellent.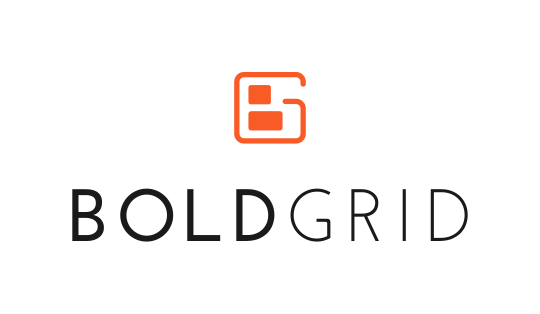 Frequently Asked Question
1. What is a church website builder?
A church website builder is an online platform or software that helps churches and religious organizations create and manage their own websites without requiring advanced technical skills.
2. Why does a church need a website?
A church website serves as an important tool for communication, outreach, and community building. It provides a platform to share information, sermons, events, and connect with both members and newcomers.
3. What are the top 10 church website builders?
The top 10 church website builders include Wix, Squarespace, WordPress, Weebly, GoDaddy, Sharefaith, Ekklesia 360, Church360°, Clover Sites, and Faithlife Sites.
4. How do I choose the right church website builder for my needs?
Consider factors like ease of use, customization options, pricing, mobile-friendliness, and integration capabilities when choosing a church website builder. It's important to select one that aligns with your church's specific requirements.
5. Are church website builders user-friendly for beginners?
Yes, many church website builders are designed to be user-friendly, with drag-and-drop interfaces and pre-designed templates that make it easy for beginners to create and maintain their websites.
6. Can I integrate multimedia content like sermons and videos on my church website?
Yes, most church website builders allow you to easily integrate multimedia content like sermons, videos, podcasts, and music to enhance your online presence.
7. Are there mobile-responsive templates available?
Yes, nearly all reputable church website builders offer mobile-responsive templates, ensuring that your website looks and functions well on smartphones and tablets.
8. Can I accept online donations through my church website?
Many church website builders offer integrations or features that allow you to set up online donation systems, making it convenient for members to give financially.
9. How much does it cost to use a church website builder?
The cost varies depending on the builder and the features you need. Some builders offer free plans with limitations, while others have monthly or annual subscription plans that range in price.
10. Can I migrate my existing church website to a different builder?
Yes, it is possible to migrate an existing church website to a different builder, but the process can vary depending on the platforms involved. Some builders offer migration services, while others may require manual transfer of content.
Conclusion
Creating a church website has never been simpler thanks to these user-friendly, purpose-built platforms. By considering your ministry's specific needs and capabilities, you can determine which church website builder is the best fit to effectively spread your message online.
Kleap AI stands out from all competitors as the easiest, fastest way to create a beautiful church website through the power of AI. In just minutes, you can have a fully-functional, mobile-friendly church site tailored exactly the way you described.
With intuitive editing tools and top-rated human support, anyone can build and manage a professional church website with Kleap AI. The AI handles the tricky technical parts behind-the-scenes, allowing you to focus purely on messaging and design.
To get started on your new church website right away, sign up for a free Kleap AI account now and let their AI generate a customized site for your church in record time!